CUSTOMERS
TEETH WHITENING

REVIEWS
Cormac Kavanagh
02:30 05 Jun 23
Grissel was lovely and the treatment was easy
Cathal O'Gara
14:04 02 Jun 23
Very satisfied with my teeth whitening. Grissel was so nice to deal with and mindful if I needed a break. I couldn't be happier with the whole experience!
Derek Darling
14:10 01 Jun 23
Great experience. Great results. Would use again.
Niamh Madden
18:39 31 May 23
Had a great experience at the White House today! Grissel was so friendly and welcoming. She answered any questions that I had and also made sure I was settled in alright before the procedure. There was no pain at all and the whole experience was very relaxing, I even got to watch telly during it! ☺️ My teeth were already fairly white so the results weren't dramatic but they did lighten up nicely. Grissel also made me aware that my teeth were already pretty good so I knew what to expect with the results. She also let me know about the aftercare, dos and don'ts and gave me some great tips! Thanks so much Grissel for a pleasant experience!
warren mcgreevy
16:52 31 May 23
Clean, professional, welcoming, and that's just the staff! The results are also good too.
Lara Lynch
16:51 31 May 23
Had an amazing experience today, my first time getting my teeth whitened. Grissel was really nice and gave me really good advice on after care etc. Highly recommend and I will definitely be back!
Very relaxing experience. Jackie was super nice and got me great results with my teeth. I will definitely be going back for a top up and would highly recommend to others.
Elizabeth Webley
15:29 23 May 23
Very happy with results and will recommend it to friendsThank you so much for my beautiful white smile x
I really liked the service and Jackie was really attentive.
mark o'flaherty
12:59 22 May 23
Very happy with my teeth.Grissel is brilliant at her job and very friendly 😊
Oisin O Carroll
12:00 19 May 23
Jamie Gardner
18:47 17 May 23
The only thing better than the results was the staff. Having such a friendly team makes all the difference to the experience
Ciaran Kelly
19:48 15 May 23
Alexandra Mulrennan
16:43 13 May 23
Jackie is so nice and made the whole experience surprisingly relaxing! Very happy with the results. Thanks Jackie
Linda Heally
15:50 13 May 23
Excellent!! Great results 👏 thanks so much 🙏 be back for my top up in a couple of months 🤟
brenda forde
17:38 11 May 23
WE ARE DELIGHTED TO BE
COMMENDED

BY…
International regulatory compliance information:
This page displays BEYOND™ Dental & Health's international regulatory compliance information. All contact information, hyperlinks, and downloadable documents are for reference only and are subject to change without notice.
Quality Management System:
ISO 13485 quality system certification (PDF format)
ISO 13485:2003 certificate
US FDA Good Manufacturing Practice (GMP)
We are fully compliant with 21 CFR Part 820, US FDA Quality Systems Regulations.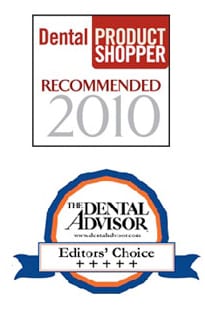 I love coffee too much or might give up smoking next week (I know, I know) so when they got in contact asking if I'd like to try it out, it seemed like there weren't enough excuses in the world to warrant missing out.
Bright future ahead for teeth-whitening clinic
Get those sparkly whites without hassle or pain
My teeth had lightened by at least four or five shades, which made them look significantly better.