CUSTOMERS
TEETH WHITENING

REVIEWS
Clair Smith
17:38 22 Sep 22
I attended the White House at Brown Thomas today in Dublin. Grissel looked after me very well. She was excellent. Everything was explained. Really comfy, efficient and pleasant experience! The clinic is lovely.
Gaston D'costa
14:26 22 Sep 22
Went in for an appointment today and I am completely satisfied with the results. Grissel was very helpful through the entire process and I was even helped with a few other dental related queries. Would definitely recommend it to my friends and family.
Frank Kelly
17:39 19 Sep 22
The Brazilian lady who runs the clinic is lovely and very professional. She does a before and after treatment comparison which is helpful. Great results even after 20mins top up.I'd suggest a more comfortable set up to watch tv or the phone, other than that it's a great service
Stephen Flanagan
18:55 16 Sep 22
Well run place. Lots of communications, Grissel was very friendly and the procedure is comfortable, watching TV of your choice. Best of all, I noticed a difference in my teeth. Definitely worth trying.
Hannah Manifold
10:50 16 Sep 22
I had my teeth whitening for my wedding at the white house. I would highly recommend Jackie if you are interested in getting this done!
Paul Brennan
18:28 15 Sep 22
IFirst time to get my teethWhitened.Delighted with result.Staff are very friendly and professinal and made the experience enjoyable
Aisling Byrne
10:42 14 Sep 22
Jackie was absolutely brilliant. A really nice lady who explained everything perfectly. Highly recommend and i will be back for my top up.
Jack Sheehan
16:53 11 Sep 22
EOIN PERKINS
17:05 06 Sep 22
What an impressively professional experience Jackie, her knowledge and advise was really well received, highly recommended
jennifer billings
20:41 05 Sep 22
Korne Serpytyte
16:06 05 Sep 22
Very nice place, the service was amazing and Grissel was very sweet and helpful
Sarah Smith
19:05 04 Sep 22
Jackie is so helpful and attentive. 10/10 experience, teeth are perfect now and can't wait to go back for my top up with Jackie in a few months!
Fin Cassidy
17:03 19 Aug 22
Very straightforward and painless treatment, easy to book online and very happy with the results after the 1 hour session.
Joseph Kavanagh
17:38 13 Aug 22
It was a lovely experience, Jackie did everything to make it a welcoming & relaxing visit, pleasure to deal with. I was happy with the result, it feels good to have the teeth back to their whitest. I did a fair amount of research & after attending I would highly recommend The Whitehouse Brown Thomas again.
Nick Murphy
12:28 11 Aug 22
Great experience. Jackie is so lovely and made me feel really comfortable. No sensitivity at all for me and went a few shades brighter. For me, absolutely worth it. Only uncomfortable thing is having the mouthpiece in, but worth it for the results
WE ARE DELIGHTED TO BE
COMMENDED

BY…
International regulatory compliance information:
This page displays BEYOND™ Dental & Health's international regulatory compliance information. All contact information, hyperlinks, and downloadable documents are for reference only and are subject to change without notice.
Quality Management System:
ISO 13485 quality system certification (PDF format)
ISO 13485:2003 certificate
US FDA Good Manufacturing Practice (GMP)
We are fully compliant with 21 CFR Part 820, US FDA Quality Systems Regulations.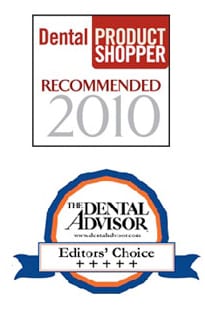 I love coffee too much or might give up smoking next week (I know, I know) so when they got in contact asking if I'd like to try it out, it seemed like there weren't enough excuses in the world to warrant missing out.
Bright future ahead for teeth-whitening clinic
Get those sparkly whites without hassle or pain
My teeth had lightened by at least four or five shades, which made them look significantly better.