CUSTOMERS
TEETH WHITENING

REVIEWS
Dino Scott
11:54 25 May 22
Very pleasant experience and the staff were really lovely. I have to admit that I was dreading it as I do not like even going to the dentist. However, the girls in Belfast were fantastic and really put me at ease. My teeth look great and I am very happy with the results. 5 stars.
Elan Darcy
10:05 24 May 22
Great service that works really well and staff were super friendly. Happy customer.
Conor Byrne
08:56 21 May 22
Really friendly and efficient service. Grissel provided excellent customer service and thoroughly explained what to expect. Definitely saw a noticeable difference after the session.
Ben Clancy
19:46 19 May 22
Great service, extremely helpful and friendly staff. Very happy with my teeth and will definitely be back again.
Saul Kealy
19:19 17 May 22
Grissel was very professional and knowledgeable. She made the whole experience pleasant and comfortable. Excellent service and great results. Will definitely return in the future.
Susan Smith
18:08 13 May 22
Grissel was very helpful and friendly. Relaxed and professional experience!
Leah Atterbury
12:31 10 May 22
Really really great experience, the girl doing my teeth whitening was so lovely and explained everything! Can't wait to go back again!
Éadaoin Casey
15:49 08 May 22
Got my teeth whitened here today for the first time and it was a lovely experience. Everything was explained extremely clearly and I saw results instantly. Will definitely be coming back for a top up 😊
Michelle Fahy
18:52 29 Apr 22
had my teeth whitened with Leo in Arnotts and he was excellent, he accommodated me when I was running late and still didn't rush my appointment. he was very friendly and explained everything clearly. very happy with the service and result
Lucy Kennedy
16:00 29 Apr 22
Met by grissel, lovely and very friendly, great reception and noticed results straight away would recommend
Happy experience! & Results! Will go beck for top up! Recommend!
Annette Bermingham
11:49 27 Apr 22
k o'connor
09:20 22 Apr 22
Grissel is so welcoming and friendly which instantly put me at ease. The clinic is clean and comfortable. I am delighted with the results, my teeth are so much whiter and I will definitely be back for a top up.
Clean, comfortable clinic with super friendly, professional customer service.
Jovelle And William Tie the Knot
12:34 20 Apr 22
Great service, very easy and I have a major fear of Dentists but this was really great!
Had a lovely experience and the service by Grissel and Jackie was great and lovely people to get help from!
WE ARE DELIGHTED TO BE
COMMENDED

BY…
International regulatory compliance information:
This page displays BEYOND™ Dental & Health's international regulatory compliance information. All contact information, hyperlinks, and downloadable documents are for reference only and are subject to change without notice.
Quality Management System:
ISO 13485 quality system certification (PDF format)
ISO 13485:2003 certificate
US FDA Good Manufacturing Practice (GMP)
We are fully compliant with 21 CFR Part 820, US FDA Quality Systems Regulations.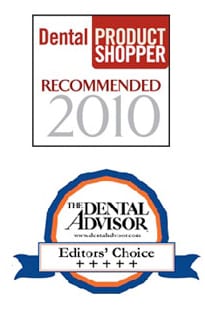 I love coffee too much or might give up smoking next week (I know, I know) so when they got in contact asking if I'd like to try it out, it seemed like there weren't enough excuses in the world to warrant missing out.
Bright future ahead for teeth-whitening clinic
Get those sparkly whites without hassle or pain
My teeth had lightened by at least four or five shades, which made them look significantly better.