CUSTOMERS
TEETH WHITENING

REVIEWS
Rachel Dunn
12:26 03 Feb 23
Couldn't recommend it enough and will definitely be back!Grissel is friendly and very efficient. She provided me with all the info I needed and offered helpful advice.For the top ups you're in and out in 30minutes and it's really comfortable once you're used to the process.
Robyn Grouse
17:31 01 Feb 23
I had my teeth whitened by Grissel, she made us feel so comfortable from the minute we went in she was so lovely, explained everything clearly and made the experience very comfortable. Thank you so much ! Really recommend it so happy with my results.
Sarah Power
13:10 01 Feb 23
Barbara Di Pietro
14:35 30 Jan 23
Very professional service
Mario Pereira
11:46 27 Jan 23
This is a great place to go take care of your teeth. Leo was very professional in examining and providing all the information about teeth whitening and aftercare. Totally happy with the results, great job! Professional, courteous, and friendly staff… would highly recommend it to anyone!!! 😬
Very pleased with the results, no sensitivity at all
Rebecca Moran
15:46 23 Jan 23
Really great service and Jackie was lovely.
Victoria Garry
18:21 21 Jan 23
Had several whitening treatments done here, lovely place with really friendly, professional staff. Great service!
Michael Hayes
13:00 20 Jan 23
Got my teeth whitened today, in Swords by Natasha, from start to finish I am delighted. Was met my Natasha with a fabulous smile and real friendliness. Natasha explained everything to me as it was my first time and made me feel very relaxed and welcome. I am not a young guy and have many years of smoking and red wine under my belt, but was delighted with the results. Natasha was genuinely delighted with the results herself, what more can I say, thank you again Natasha.
Alex Hayes
20:19 13 Jan 23
Was delighted with my results. Staff were super helpful and kind. Would 100 percent recommend.
Paul Keogh
15:12 11 Jan 23
Its wonderful and leo is just lovely it's easy and I even fell asleep on the chair it's so relaxing thanks for everything
Zainab Hussain
23:03 07 Jan 23
Lovely staff and experience. Absolutely thrilled with the results.
Attended the White House (Drum drum). Jackie assisted with my treatment and made the experience welcoming and to top it off the results of my teeth whitening turned out better than expected. I would highly recommend the White House.
DaisyFlowers
20:22 02 Jan 23
Thérèse Stevens
14:30 02 Jan 23
Outstanding service from Jackie in terms of both technical expertise and friendly customer care. I'm very pleased with the results and also enjoyed a one-hour break out of my hectic lifestyle! Thanks again
Linda Heally
21:07 29 Dec 22
Excellent!! Great results Jonas was brilliant 👏 thanks so much 🙏 be back for my top up in a couple of months 🤟
WE ARE DELIGHTED TO BE
COMMENDED

BY…
International regulatory compliance information:
This page displays BEYOND™ Dental & Health's international regulatory compliance information. All contact information, hyperlinks, and downloadable documents are for reference only and are subject to change without notice.
Quality Management System:
ISO 13485 quality system certification (PDF format)
ISO 13485:2003 certificate
US FDA Good Manufacturing Practice (GMP)
We are fully compliant with 21 CFR Part 820, US FDA Quality Systems Regulations.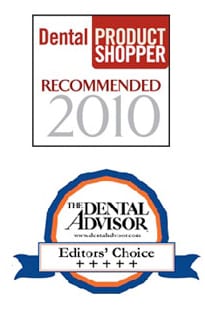 I love coffee too much or might give up smoking next week (I know, I know) so when they got in contact asking if I'd like to try it out, it seemed like there weren't enough excuses in the world to warrant missing out.
Bright future ahead for teeth-whitening clinic
Get those sparkly whites without hassle or pain
My teeth had lightened by at least four or five shades, which made them look significantly better.