CUSTOMERS
TEETH WHITENING

REVIEWS
Absolutely fantastic experience. Delighted with how white my teeth ended up. Thank you Jackie in Dundrum for your professional and lovely manner, making me very comfortable. I highly recommend this service.
Peter Jepps
15:29 25 Sep 23
Teeth came up whiter than expected. Friendly service and discount offers on further treatments
Had an absolute great time Jackie was so sweet and so patient and answered all of my questions the room was so comfortable and clean and the Netflix and message chair were unreal would defo be back off my teeth weren't so white first round
CAROL O' RIORDAN
13:16 22 Sep 23
I had my teeth whitened a few weeks ago with Grissel and I'm very happy with the result. I use the teeth whitening toothpaste and it's helping to keep them white.
Marie Rooney
18:41 19 Sep 23
Efficient, friendly and professional.Thank you Leo!
Jen Finnerty
18:19 18 Sep 23
Red Hot Cheeto
09:32 15 Sep 23
Grissel was super kind and attentive. I saw results instantly afterwards. I've tried whitening strips in the past but they never worked and it made my teeth extremely sensitive afterwards. I was worried my teeth would hurt afterwards but it was completely painless and my teeth felt fine. I will be coming back in four months. I am very satisfied
Glorija Mačinković
20:37 11 Sep 23
Great experience, the staff is lovely. I'm very happy with the results.
Jamie Bolger
10:16 09 Sep 23
I had an amazing experience at the white house. Quick, comfortable & well explained.
Very professional place to have teeth whitened. Had an excellent result. Natasha was very helpful and friendly in explaining everything to me. Thank you again Natasha.
Louise Stoch
23:03 04 Sep 23
Had a great experience here being helped by Jackie, who was super welcoming and explained everything so I felt very comfortable with the procedure. It's easy, and the hour is over before you know it. My teeth are visibly whiter now and I'm happy with the result.
Aoife Cassidy
20:44 04 Sep 23
Highly recommend. Dr Grissel was very professional and friendly and explained everything very clearly. The process was quick and comfortable - I actually quite enjoyed the 45 mins of relaxing and watching Netflix! Will be back!
Jake Fitzgerald
10:40 01 Sep 23
The treatment was quick and easy and the facilities were spotless. Grissel took care of me and was very professional and accompanying and made the whole experience so much better
patricia fuwa
10:57 30 Aug 23
Karen Clarke
17:07 28 Aug 23
Grissel was very friendly and ensured that I was okay throughout my teeth whitening session and, I got great results! Will be back!
Scott Connor
15:06 25 Aug 23
WE ARE DELIGHTED TO BE
COMMENDED

BY…
International regulatory compliance information:
This page displays BEYOND™ Dental & Health's international regulatory compliance information. All contact information, hyperlinks, and downloadable documents are for reference only and are subject to change without notice.
Quality Management System:
ISO 13485 quality system certification (PDF format)
ISO 13485:2003 certificate
US FDA Good Manufacturing Practice (GMP)
We are fully compliant with 21 CFR Part 820, US FDA Quality Systems Regulations.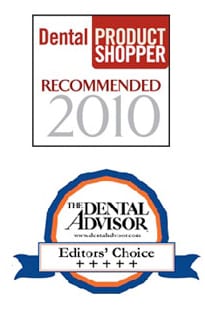 I love coffee too much or might give up smoking next week (I know, I know) so when they got in contact asking if I'd like to try it out, it seemed like there weren't enough excuses in the world to warrant missing out.
Bright future ahead for teeth-whitening clinic
Get those sparkly whites without hassle or pain
My teeth had lightened by at least four or five shades, which made them look significantly better.