Laser Teeth Whitening Services In Dublin
Are you looking for a professional teeth whitening service in Dublin? 
The White House is the leading provider of laser whitening solutions across Ireland. With a team of fully qualified dental professionals and trialled and tested state-of-the-art equipment from California, USA, we offer a five-shades whiter guarantee.
Our technology is incredibly successful for teeth that have faced years of damage from smoking, alcohol, tea, coffee, or medicine. 
Using LightBridge Technology, our setup generates no UV light and produces Low-Level Laser Therapy (LLLT), the dominant halogen light output on the market at the moment.
Find out why we're the best teeth whitening service in Dublin and get in touch with us today!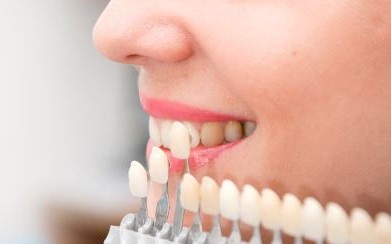 Teeth Whitening Dublin Clinics
Established in 2008 The White House, inspired by Obama's iconic residence, first opened their premier teeth whitening clinic in Dublin quickly expanding operations and adding country-wide teeth whitening clinics in Galway, Cork and Belfast. The White House now has 4 clinics in Dublin in Swords, Dundrum and adding two new clinics in Dublin's iconic department stores in Arnotts and Brown Thomas. Due to growing demand, The White House expanded our reaches to the UK opening Dental and Facial aesthetics clinics in Belfast, Edinburgh and Manchester.
How Does The Teeth Whitening Treatment Work?
The White House offers a swift and straightforward dental whitening service with rapid improvements.
Together with our highly advanced power laser light accelerator and high-grade whitening gel, our team will be able to remove the stains on your teeth that have accrued over time in just one 45-minute procedure.
As time goes on, extrinsic stains start to form on the enamel and dentine of the teeth, which can easily be cleared by our teeth whitening treatments.
By carefully painting the teeth with our whitening gel and treating them with a finely tuned frequency of blue light that has been filtered for coolness, it transforms it into oxygen. This then permits the gel to enter both the enamel and dentine, bringing the teeth back to their natural white colour.
With our 100% money-back guarantee, you're protected. We promise your teeth to be at least five shades whiter on the Vitapan Shade Guide; if they're not, you won't be charged a penny.
Make your smile whiter today with the help of the White House team.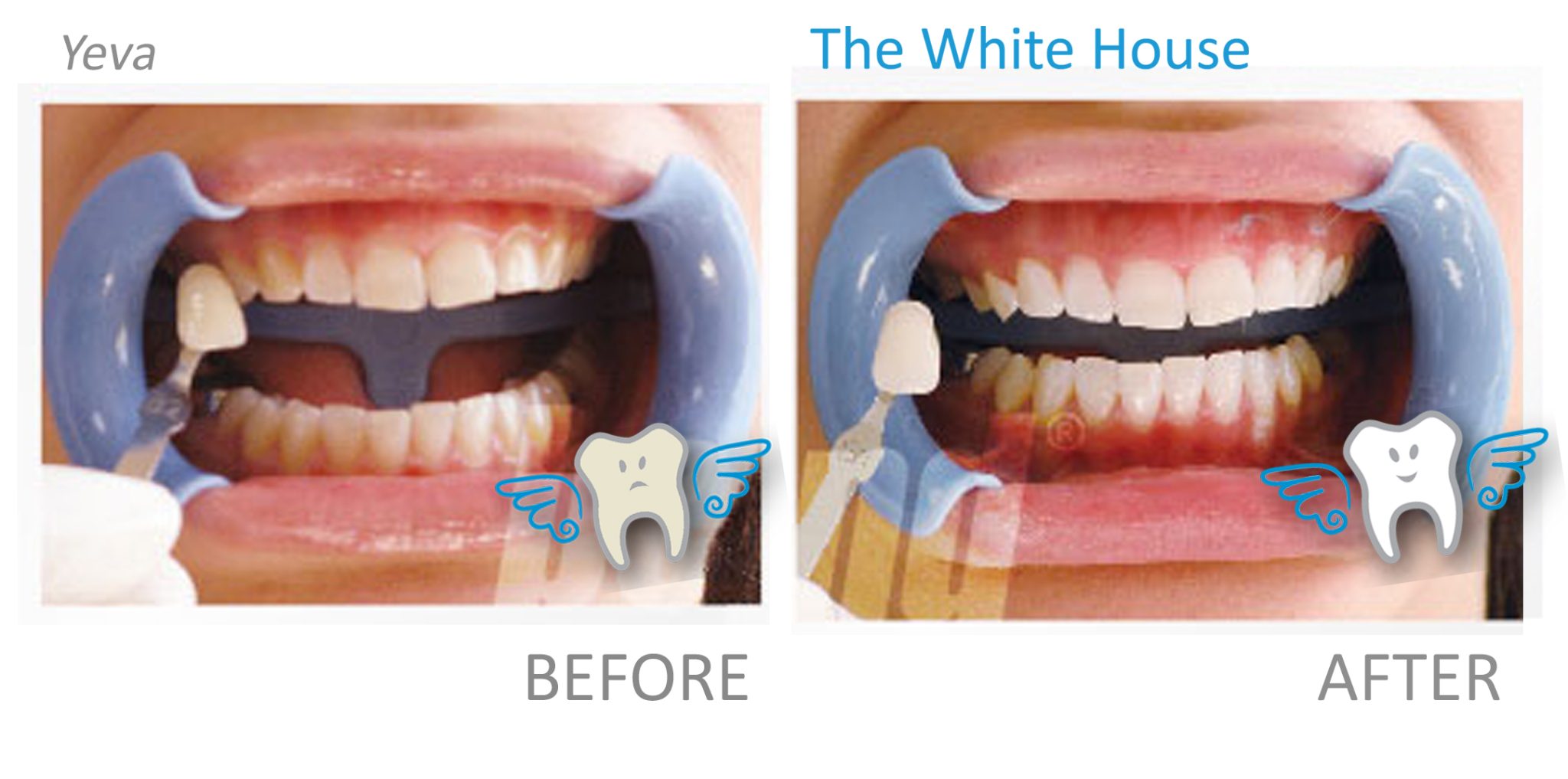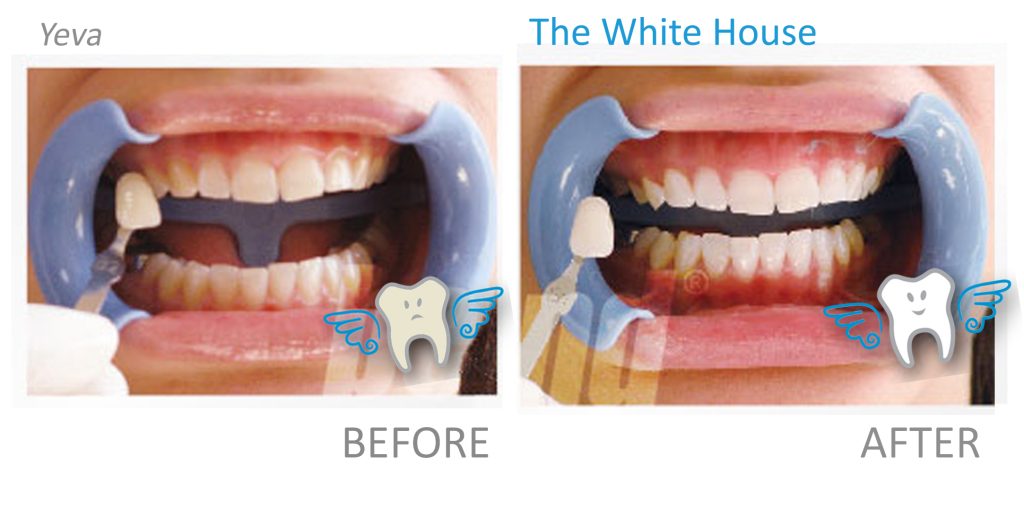 The Benefits Of Teeth Whitening
When you book a laser teeth whitening package with us at one of our clinic on Dublin, you enjoy a wide array ogf benefits like:
Remember, your smile is your own secret weapon; use it to your advantage.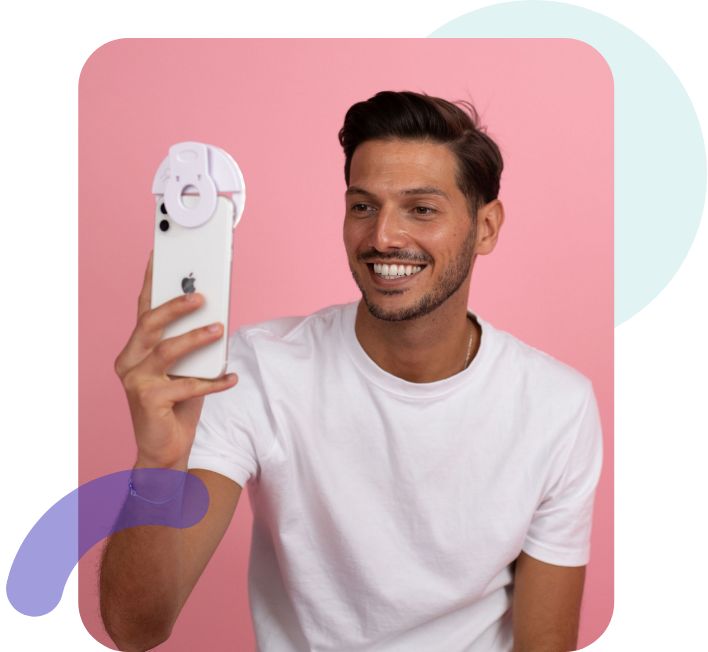 Absolutely fantastic experience. Delighted with how white my teeth ended up. Thank you Jackie in Dundrum for your professional and lovely manner, making me very comfortable. I highly recommend this service.
Teeth came up whiter than expected. Friendly service and discount offers on further treatments
Peter Jepps
15:29 25 Sep 23
Had an absolute great time Jackie was so sweet and so patient and answered all of my questions the room was so comfortable and clean and the Netflix and message chair were unreal would defo be back off my teeth weren't so white first round
I had my teeth whitened a few weeks ago with Grissel and I'm very happy with the result. I use the teeth whitening toothpaste and it's helping to keep them white.
CAROL O' RIORDAN
13:16 22 Sep 23
Efficient, friendly and professional.Thank you Leo!
Marie Rooney
18:41 19 Sep 23
Grissel was super kind and attentive. I saw results instantly afterwards. I've tried whitening strips in the past but they never worked and it made my teeth extremely sensitive afterwards. I was worried my teeth would hurt afterwards but it was completely painless and my teeth felt fine. I will be coming back in four months. I am very satisfied
Red Hot Cheeto
09:32 15 Sep 23
Great experience, the staff is lovely. I'm very happy with the results.
Glorija Mačinković
20:37 11 Sep 23