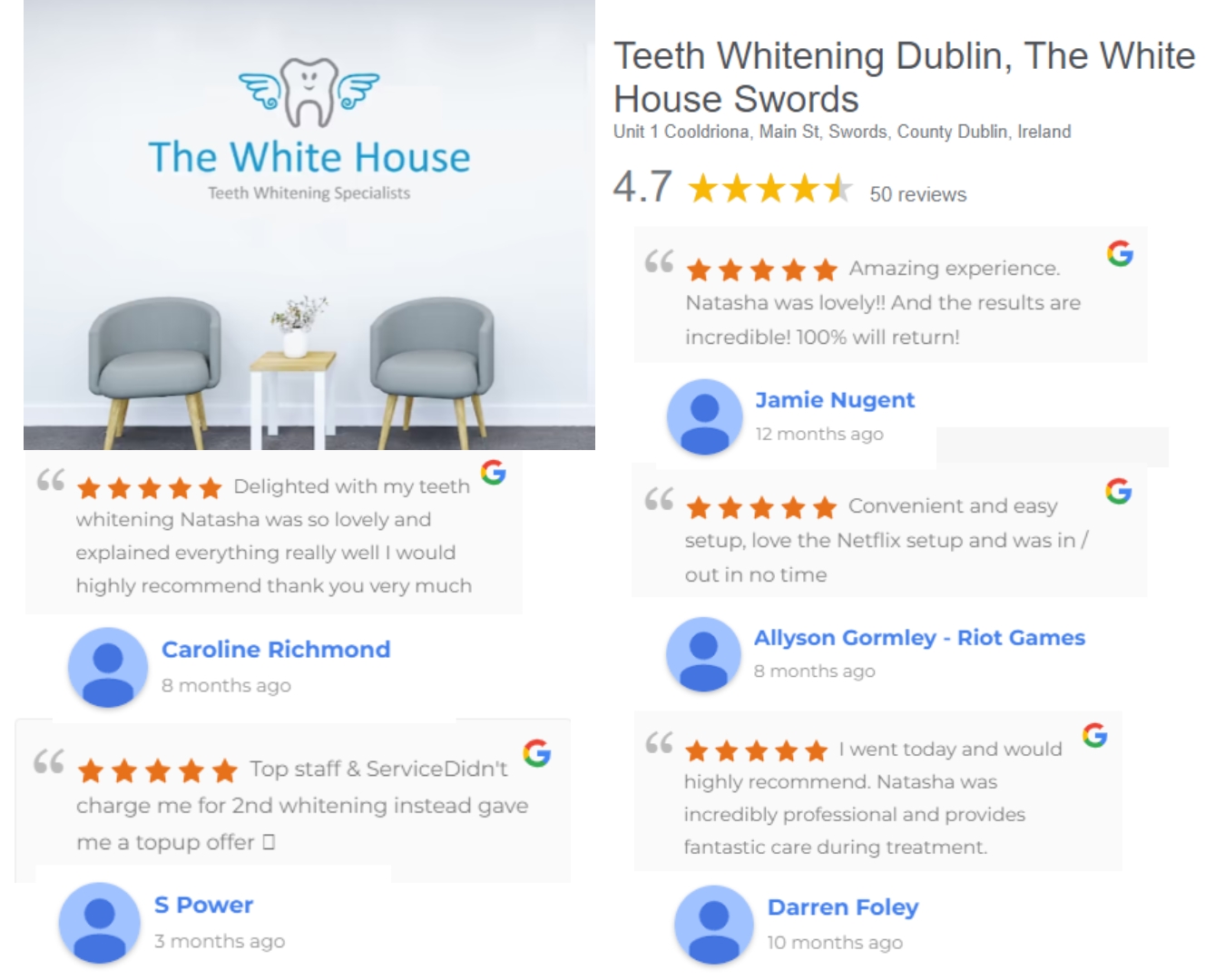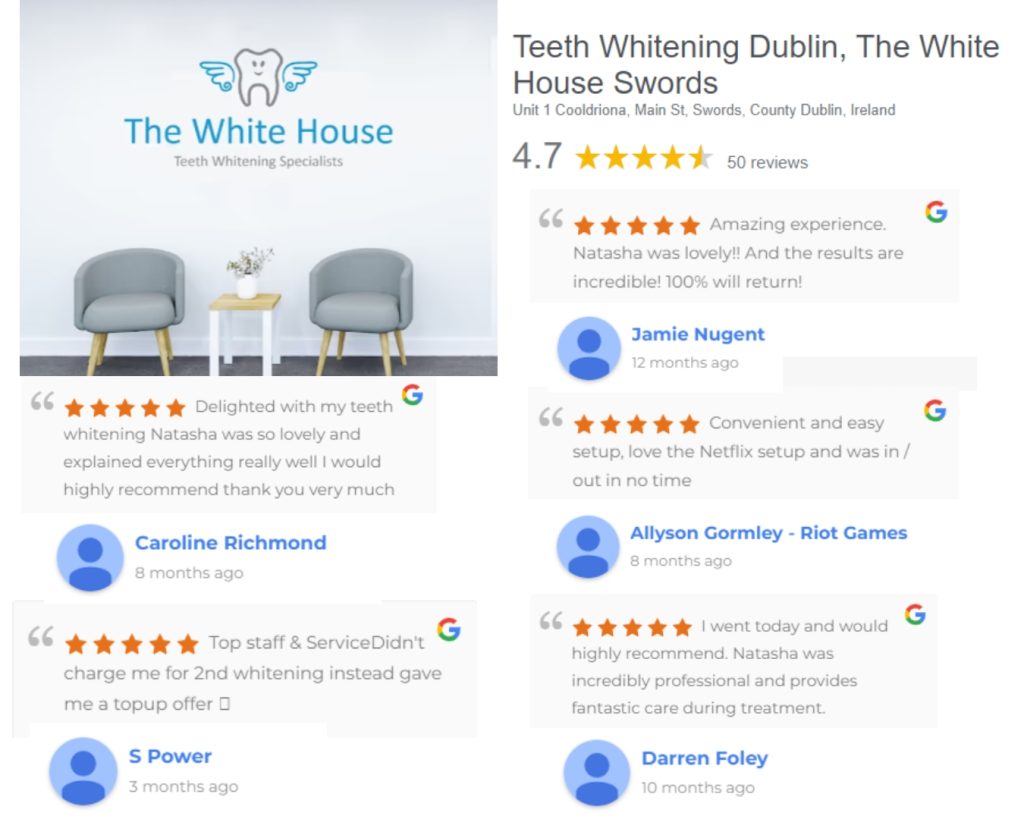 Bright Smiles and Delighted Customers


Located in the charming town of Swords in Dublin, our clinic has become a go-to destination for those seeking professional teeth whitening services.

Today, we want to share some of the wonderful reviews that our valued customers have kindly given us. Join us as we showcase the transformative experiences and bright smiles that have made The White House the premier teeth whitening clinic in Swords.


"Delighted with my teeth whitening Natasha was so lovely and explained everything really well I would highly recommend thank you very much" – Caroline R.


"Top staff & Service
Didn't charge me for 2nd whitening instead gave me  a topup offer" – S Power.
 
"Amazing experience. Natasha was lovely!! And the results are incredible! 100% will return!" – Jamie N.


"Convenient and easy setup, love the Netflix setup and was in / out in no time" – Allyson G.


"I went today and would highly recommend. Natasha was incredibly professional and provides fantastic care during treatment." – Darren F.


The positive experiences and reviews shared by our customers are just a glimpse of the many smiles we have helped brighten.


Whether you're preparing for a special occasion or simply desire to smile confidently, our professional and skilled team at The White House is here to assist you every step of the way.


Book your teeth whitening appointment here.


Have any questions? Feel free to read through our FAQs or contact us at info@thewhitehouse.ie or give us a quick call at 01 890 4613.


We look forward to seeing you!