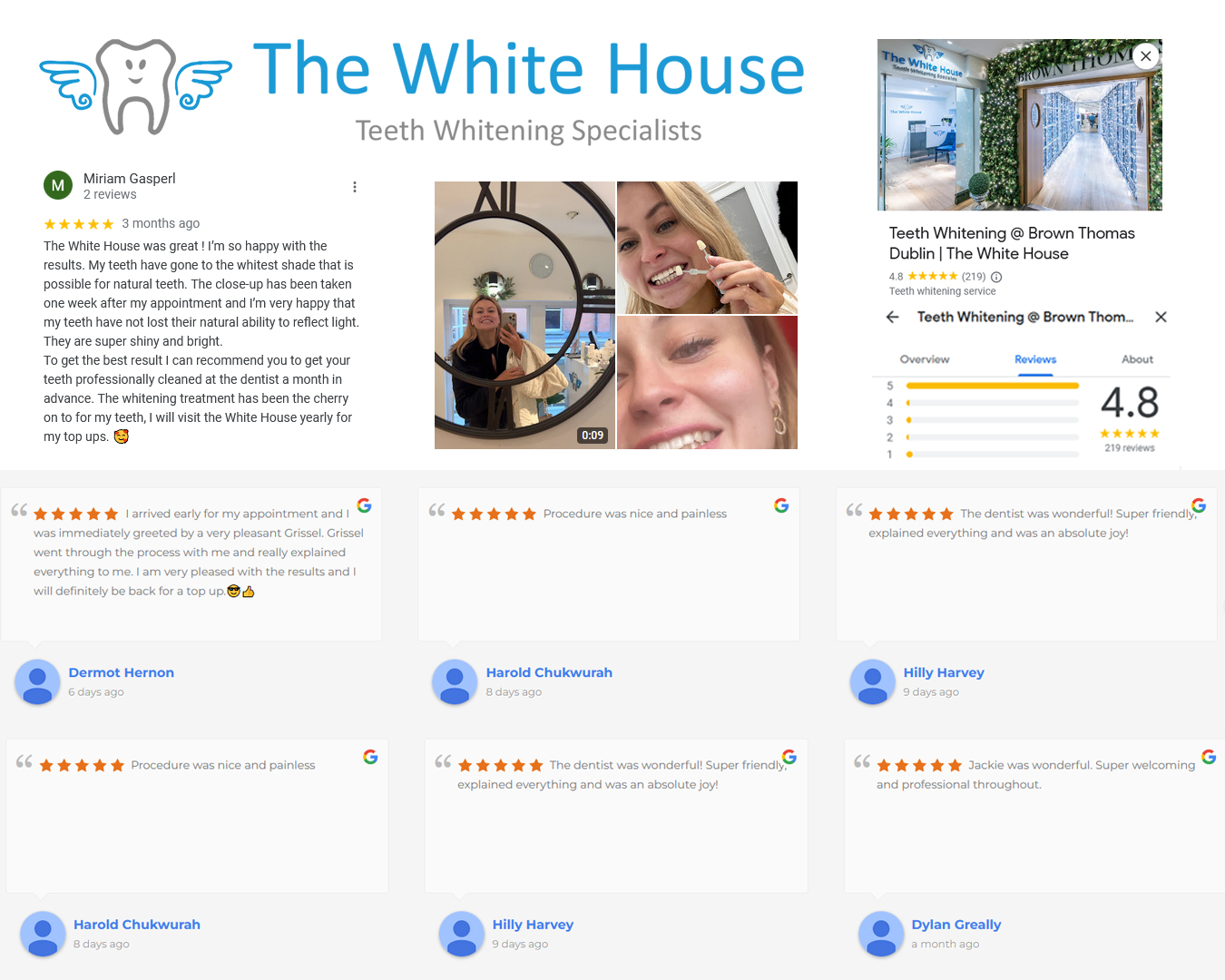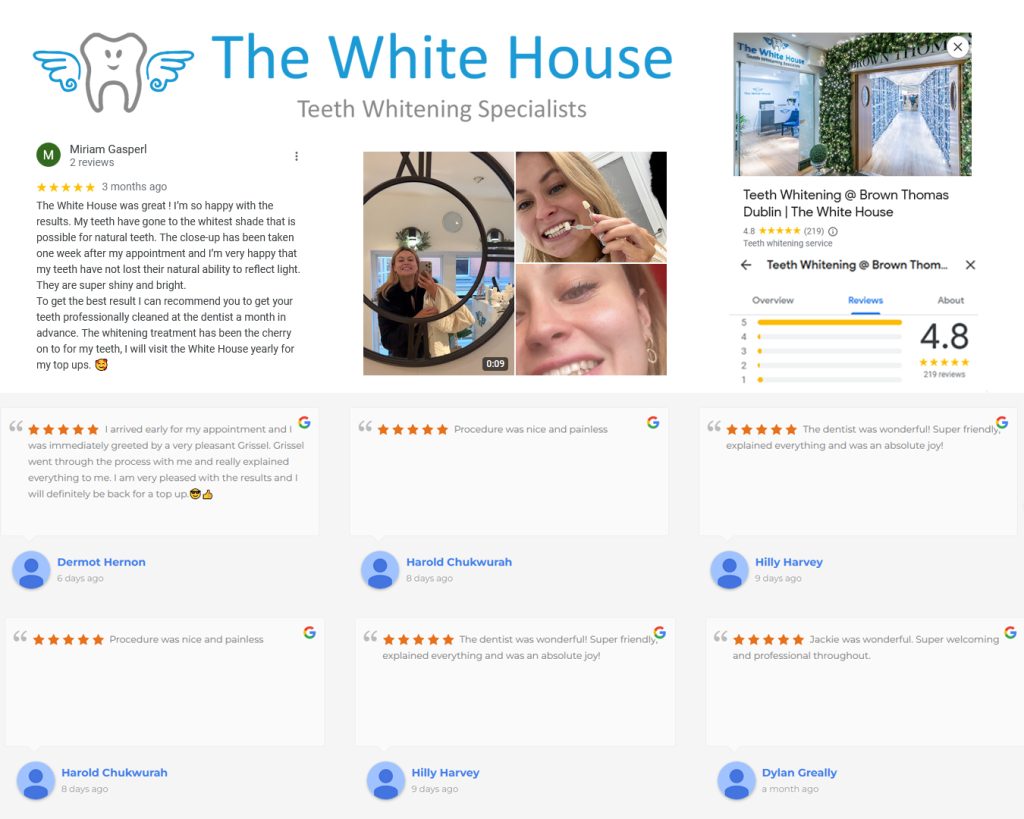 Today, we would like to thank our customers for choosing The White House Teeth Whitening Clinic in Brown Thomas on Grafton Street Dublin 2. We want to take a moment to express our gratitude for the amazing reviews and feedback that you have given us. We are truly humbled by your kind words and appreciation for our services.
We are proud to see that our efforts have not gone unnoticed. Your positive reviews and feedback are essential in helping us continue to improve our services and maintain our high standards of quality and customer satisfaction.

"Procedure was nice and painless" – Harold C.


"The dentist was wonderful! Super friendly, explained everything and was an absolute joy!" – Hilly H.


"Jackie was wonderful. Super welcoming and professional throughout." – Dylan G.


"Incredibly friendly staff and amazing treatment. My teeth are shining! I'll definitely be back again next year. Money very well spent." – Darren O.


"Very friendly staff, and the procedure was great and very well explained to me also" – Alicia C.


"Excellent service. Really great colour after only an hour" – Bryan S.


We would like to thank you for choosing The White House Teeth Whitening Clinic. It is our privilege to serve you.
We invite you to continue sharing your experiences with us and to let us know how we can continue to improve and exceed your expectations.

See what our customers are saying here.


Come see us at The White House in Brown Thomas and join the ranks of our satisfied customers!

You can book your teeth whitening appointment in our Brown Thomas clinic here.


Have any questions? Feel free to read through our FAQs or email us at info@thewhitehouse.ie or give us a call at 01 679 0980.


We look forward to seeing you soon!