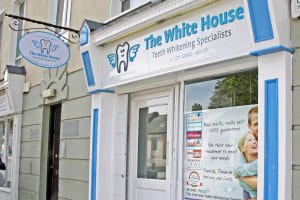 The White House is proud to be one of the longest established teeth whitening specialists, whitening the smiles of the nation since 2008! All of our treatments nationwide and across the UK are carried out by our fully qualified and experienced dental professionals,  in our high spec teeth whitening specialist clinics.
The White House uses the most advanced technology available worldwide which is multi award-winning and has been accredited with the "Top Whitening System" for the last 5 years in a row by the Dental Advisor.
The White House has been featured in the Irish Times, The Irish Independent,  the Sunday Business Post and Newstalk and have also showcased our product on TV3′s Ireland AM and on the RTE consumer show. We have completed over  50,000 teeth whitening treatments since 2008 and have a growing and active 9,000 Facebook followers.
We have also had over 1,000 independent reviews and over 92% of these customers would highly recommend us to their friends. The Swords clinic is in an excellent location opposite the Pennys entrance to the Pavillions Shopping Centre.
Natasha is our Dental Professional who will be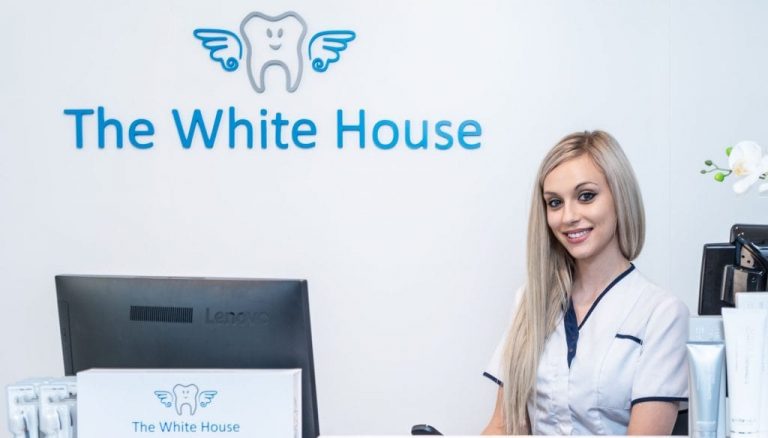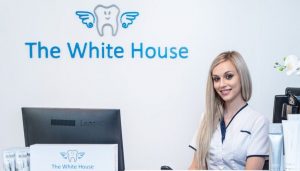 looking after you in Swords. Natasha has several years of experience working as a Dental Nurse,  qualified from Trinity College Dublin in 2013 as a dental nurse and working up to become the Lead Dental Nurse in 2017. Along with working as a Lead Dental Nurse, Natasha has progressed in to doing compliance and working closely together with other dental practices to make sure they are at their highest levels of health and safety as possible. Natasha is described by customers as being very professional, friendly and patient.
See some reviews from customers that have had their teeth whitened by Natasha in Swords recently below.
By Car
If you are already parked in the Pavillions you can just walk through Pennys and are we are across the road, to the left.
To arrive by car drive to the M1 just past Dublin Airport an
d take the third exit into Swords, follow the sign to Swords and we are on the right hand side just before Pennys.
From Dublin City
Get the Swords express from Eden Quay, journey time is approx 30 mins, this bus is €4 at peak times and €3 off peak times and goes through the port tunnel. Please see Swords express timetable for Bus times.  This will drop you off outside the Pavillions, you will then need to walk through the Pavilions and Pennys and we are across the road.
By Bus From Outside Dublin
Get any bus to Dublin Airport and from there get the 41 into Swords. Time from the airport is approx 10 minutes, you will need to get off at the next bus stop after advanced pitstop and Domino's pizza and the bus stop is right outside the clinic.
Recent Testimonials
I attended the White House at Brown Thomas today in Dublin. Grissel looked after me very well. She was excellent. Everything was explained. Really comfy, efficient and pleasant experience! The clinic is lovely.
Clair Smith
17:38 22 Sep 22
Went in for an appointment today and I am completely satisfied with the results. Grissel was very helpful through the entire process and I was even helped with a few other dental related queries. Would definitely recommend it to my friends and family.
Gaston D'costa
14:26 22 Sep 22
Well run place. Lots of communications, Grissel was very friendly and the procedure is comfortable, watching TV of your choice. Best of all, I noticed a difference in my teeth. Definitely worth trying.
Stephen Flanagan
18:55 16 Sep 22
I had my teeth whitening for my wedding at the white house. I would highly recommend Jackie if you are interested in getting this done!
Hannah Manifold
10:50 16 Sep 22
IFirst time to get my teethWhitened.Delighted with result.Staff are very friendly and professinal and made the experience enjoyable
Paul Brennan
18:28 15 Sep 22
Jackie was absolutely brilliant. A really nice lady who explained everything perfectly. Highly recommend and i will be back for my top up.
Aisling Byrne
10:42 14 Sep 22
What an impressively professional experience Jackie, her knowledge and advise was really well received, highly recommended
EOIN PERKINS
17:05 06 Sep 22