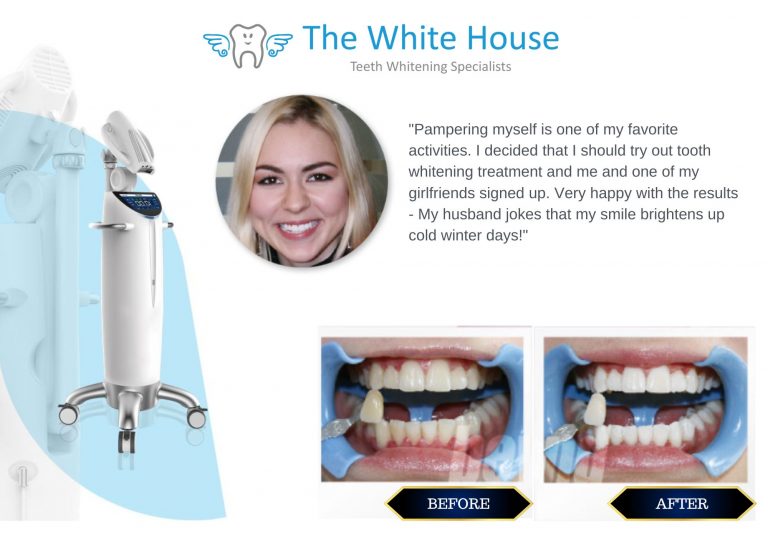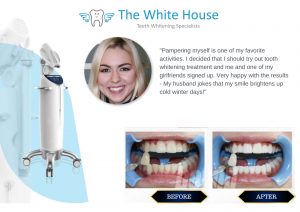 Dominika's initial shade was 3R2.5 and she finished the treatment with a shade of 2M2, which is a 7-color shade improvement.
At The White House, we pride ourselves on the amazing natural results that you can achieve within 45 minutes only.
Our Teeth Whitening treatment is painless, quick, and effective and it will remove any stains that have build-up over the years whilst restoring your teeth back to their natural whiteness.
Click here to book your Teeth Whitening treatment.
Have any questions regarding our Teeth Whitening treatment? Take a look at our FAQs.
Your questions haven't been answered yet? Feel free to email us at info@thewhitehouse.ie or give us a call at 01 890 4613.
We look forward to seeing you in one of our clinics soon.